"Vietnam Vets Legacy Vets Motorcycle Club" is a group we've partnered with in the past. Their charitable cause they support is called Operation Zero. It's a cause that puts together programs to help eliminate veteran suicides.
When they asked us to partner again on Veteran's Day, we jumped at the chance. Of course that meant we had to ask the venue to switch bands so we could play there ON THAT DAY. Lucky for us, they obliged.
$20 is a steep cover charge, but half went directly to the charity, and thankfully, it did not scare away the crowd. We kicked off the night with announcements from "Danimal" and "Awesome" (club member nicknames)- then proceeded to kick in our show.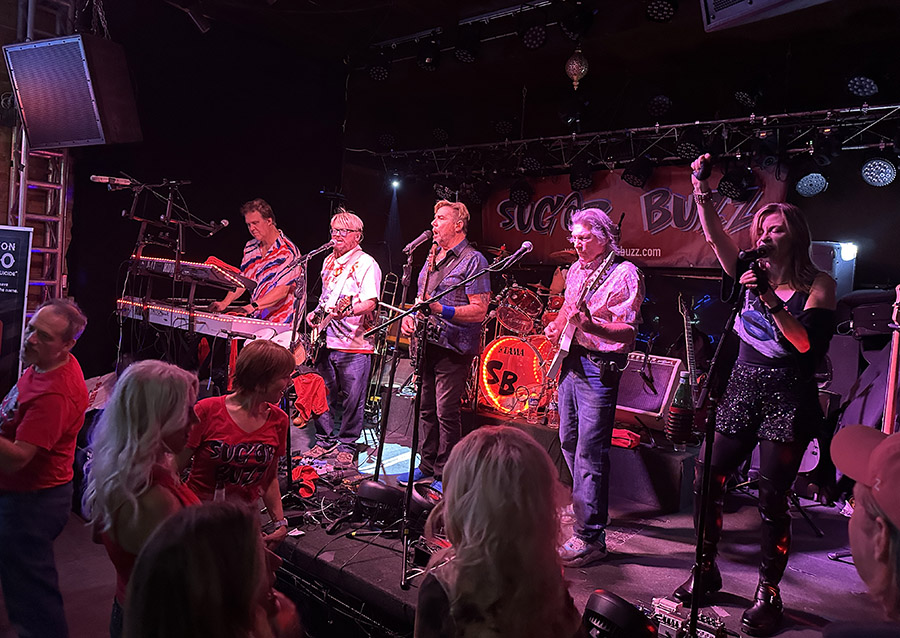 The regulars mingled happily with club members, singing along with "Heartbreaker" and dancing to "Sweet Home Alabama"
From the stage, we saw club members walking around a guitar that Henry, our lead guitarist, donated to the silent auction. While all the other items were bid and won – this one was still outstanding. Danimal and a female colleague came to the stage and signaled our lead singer Beth to announce "it's up to $400 now – anyone else want to take one last bid?"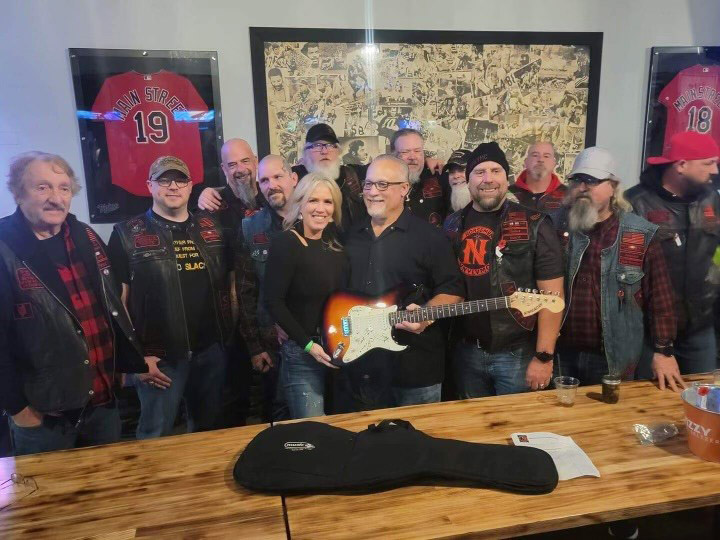 From the dancefloor, a woman who had been dancing most of the evening shouted "$1000". Applause erupted from the floor. We had a winner. She proudly donned the guitar and took pictures with the club members, and the Operation Zero cause was $1000 richer.
That's a rare moment we'll never forget as a Minnesota cover band. We closed the night with the dancefloor still packed, celebrating the moment and the cause. Cheers to you, Operation Zero!