It had been a while since we played onstage, as our band members had vacations and such, but we were excited to debut 2 new songs to the lineup.  Our faithful followers would like anything we performed, as long as we brought our best efforts, but we know that people like to experience NEW sounds – just like we enjoy learning new material.
A lot of live music was happening that Friday – there were tons of choices in the Twin Cities metro, but it was nice to see every table taken and full barstools in the back when we took the stage at Neisen's Friday night..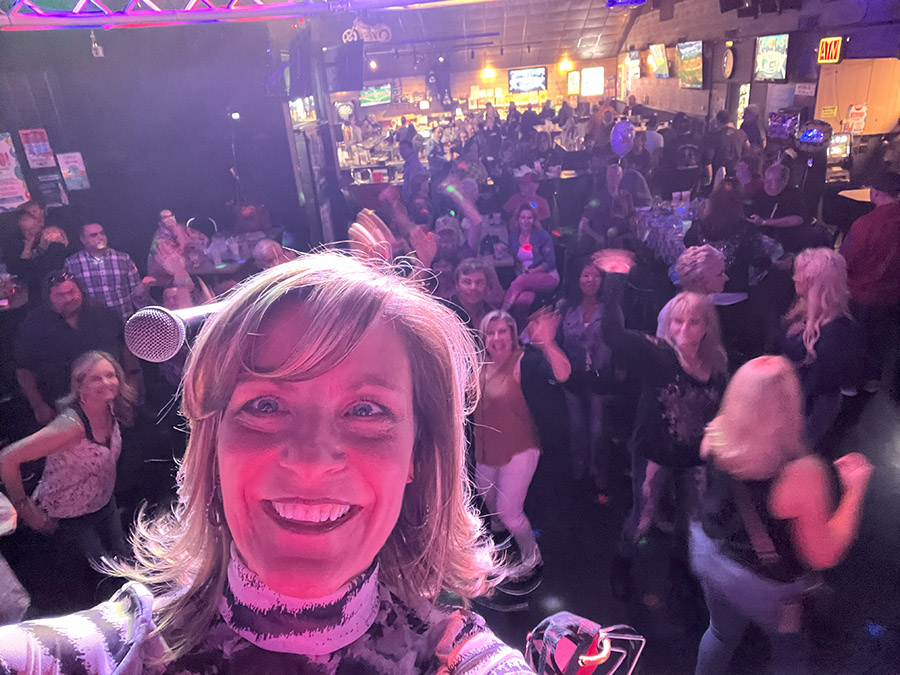 We kick things off with a new song right out of the gate – "Been Caught Stealing".  It was placed in the first set, a time of night when dancers are more scarce.  Many knew it was coming – some knew the song, some didn't, but we threw it down like it was in our DNA, and people appreciated it.  We got lots of great comments during the break – "I love the variety of music you do!" " I can't believe you covered Jane's Addiction!" With kind words like that, we know it's a keeper.  We test it in different sets and we get our crowd acclimated. We see good things coming. And as an added bonus, the song features barking dogs in the beginning, which Paul programmed as a keyboard patch to keep the song true to its origins (and to the delight of the rest of the band at rehearsal!).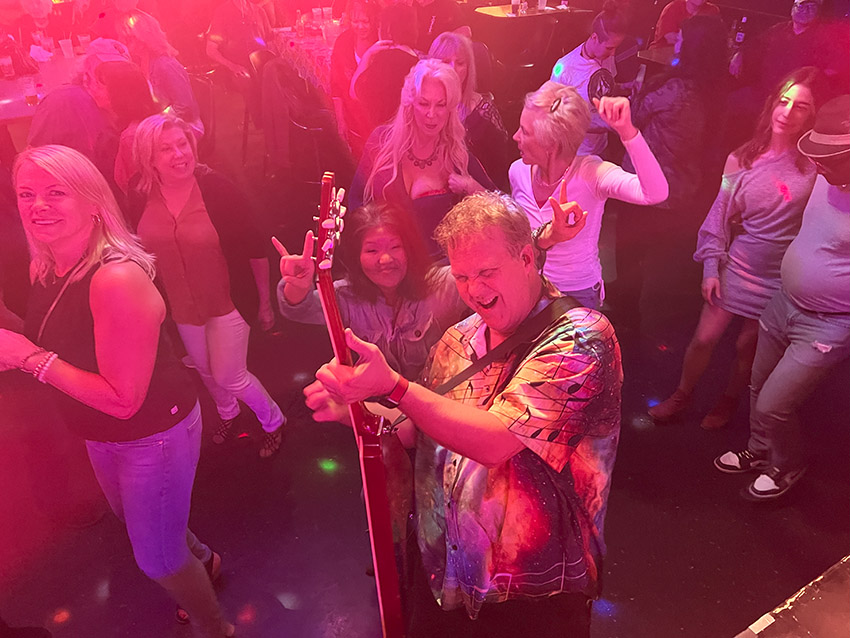 Set 2 brought the much-anticipated "You Should Be Dancing" by the Bee Gees.  This had primo placement in our setlist, and was a great ending to set 2. Not too surprisingly, people of all walks were excited to see this one performed. From metal heads to denizens of hip hop, people could not wait.  No acclimation needed here. The dance floor came alive immediately. And, being that Sugar Buzz does not use backing tracks to fill in sound on highly produced studio material, each player grabbed an additional percussive instrument to help the song along.  Beth had egg-shakers and a cowbell, Paul debuting the mini bongos (which turned out to be THE clutch instrument of the song), and Dale grabbing a tambourine during the breakdown. We made sure that song was FELT by the audience.  It was a massive hit.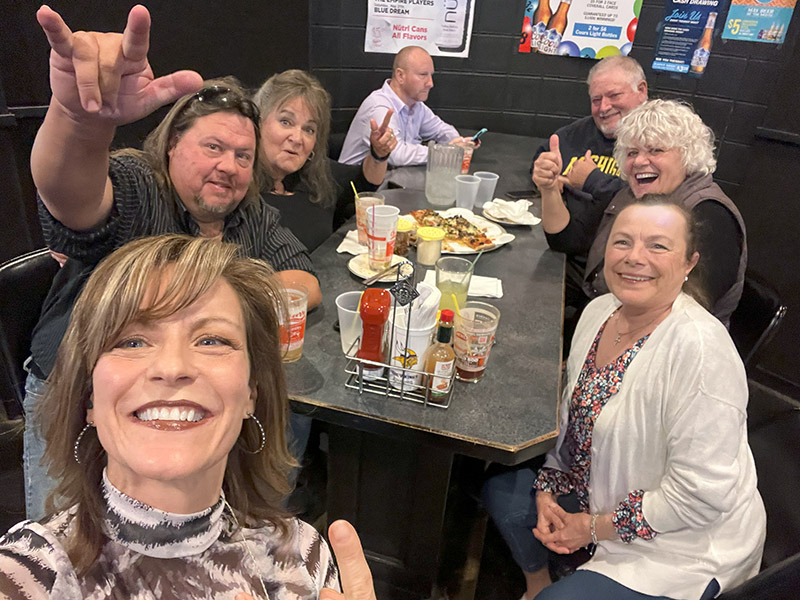 Phil the proprietor walks through the crowd, pleased with the turnout.  We greet old and new followers and friends.  The night feels like we're home again.
We take our new songs, refine the placement, refine the approach, and add to the setlist in order to keep each show fresh and new. We aim next for 2 additional newbies this summer.  Keep a lookout for their debut!