Nisswa Freedom Days had us back for a second year, and it's a treat for any Minnesota Cover Band to play such a large street festival. Attendance was fantastic with revelers as far as we could see from the stage.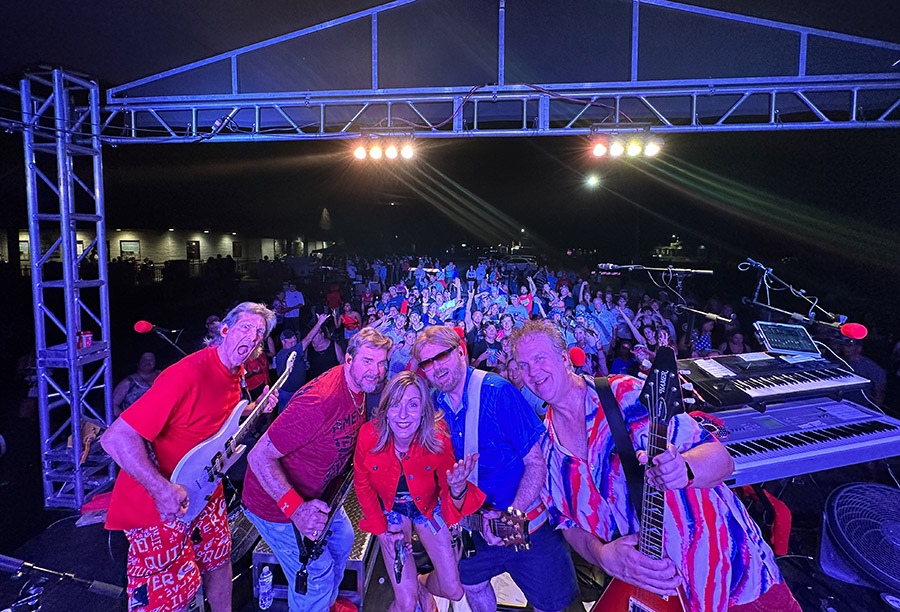 First a parade, then singer Beth had the honor or performing the National Anthem just before we started at 8pm and the weather had cooled down to a pleasant 78 degrees.  Beth debuted her new "ego box", a small 8" riser to step up and emphasize parts of the performance. The group also debuted Enter Sandman by Metallica, our first metal song to make the set list and it was very well received. Our excellent sound and light crew nailed the strobe lights as the chorus started, mimicking the popular video, which blew the band away as much as the crowd!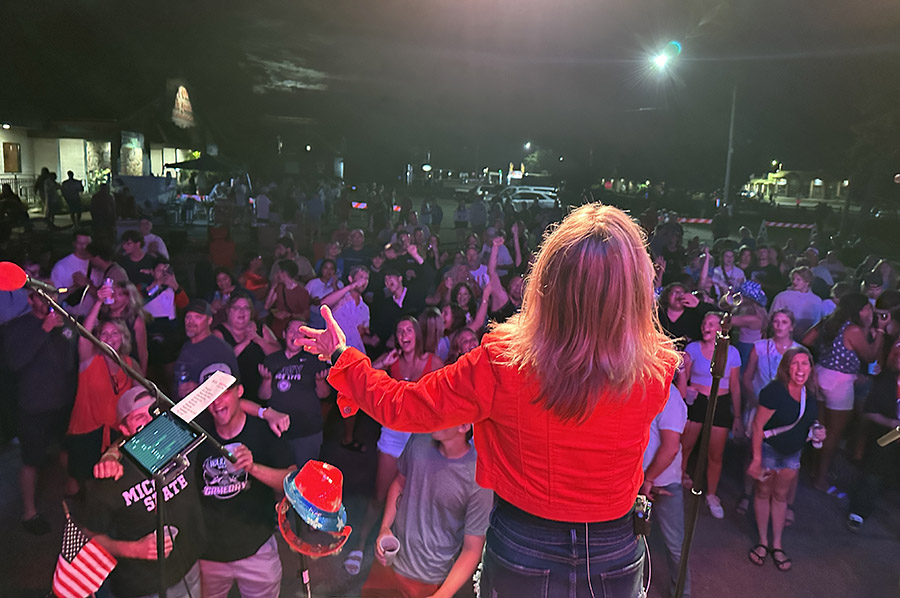 We were pleased to speak to several fans who made the trek from the Cities as well as Sugar Buzz faithful who live in the Brainerd Lakes area. All-in-all a fantastic outing!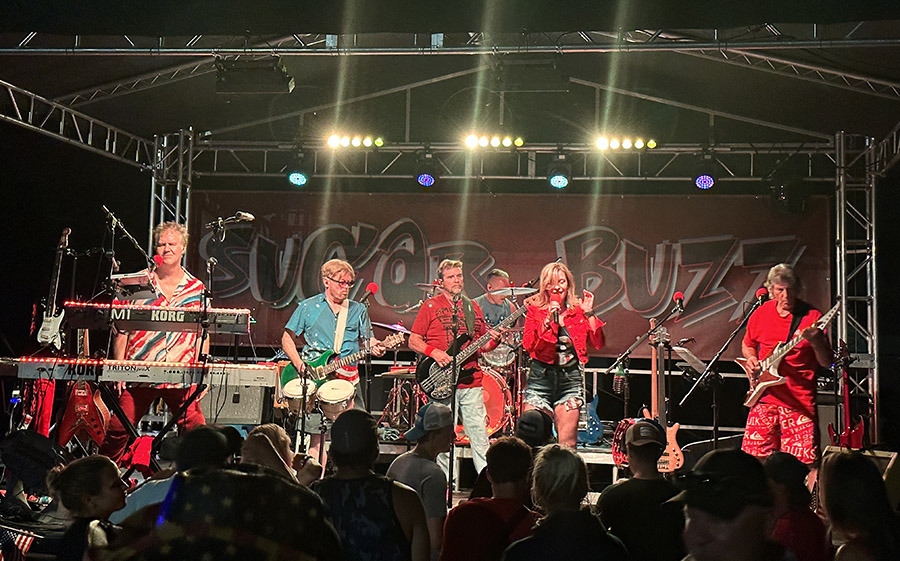 The venue typically changes up the band for this annual event, however the promoter told us we should pencil it in for 2024. We'd love to do it again!