We love when a place hums with the din of conversation and excitement before a show. The tables are full already.  People are eating, talking, laughing, and waiting for the music to start. That's our first job – pack the house and make sure they support the venue.
Now our next job begins. With a diverse audience of different backgrounds and ages, we kick off the night with "Don't Stop Believing" – people are still finishing dinner, but they want to dance.  They're too shy to be the first to populate the floor, so some sing along, others wave their hands, or even dance by their tables. That only lasts a couple songs as people work up the courage to get up front and dance. It's a great mix of the Sugar Buzz faithful and the newbies.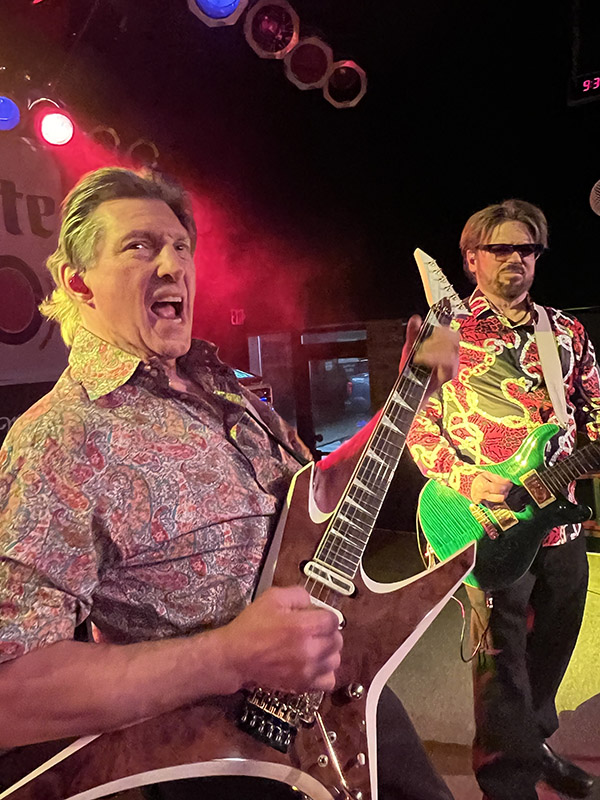 The fans are here in force.  We see Corrie and Michelle on the floor dancing.  Corrie is quick to help gather Beth's stage props as they fall to the floor and he even takes video with Beth's phone.  Julie is there again as photographer on duty while our regular merchandise goddess/photographer is on vacation. The fans of this Minnesota cover band step in to help without being asked, and it's such a fantastic feeling to watch it happen.
A fan named Connie asks Beth to dedicate Steelheart's "I'll Never Let You Go" to Dave, her love who has passed since we first met.  Beth honorably obliges and spends a few seconds with the dedication of the power ballad.
Another group of first-time Sugar Buzz attendees, led by Kristin and Pete, buys the band a drink and tips us generously.  It was totally unnecessary, but they want to be sure we know how we make them feel. (and yes, we practice fan names over and over in the hopes to see them again and greet them by name)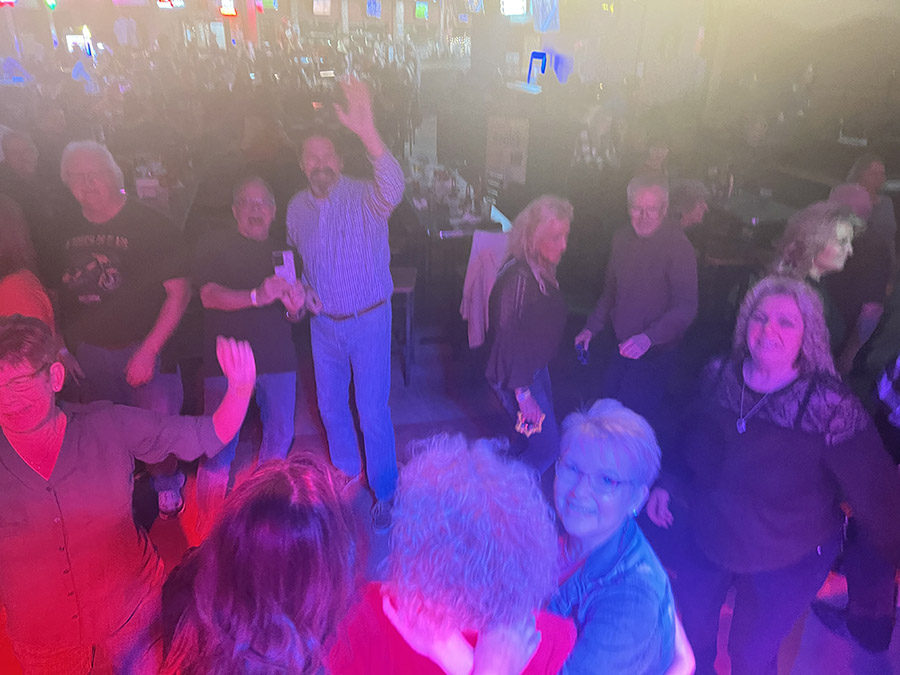 This was a night for the books as the packed house felt like extended family: engaging, connecting, even helping us complete our labor of love.  This Minnesota cover band couldn't be more grateful to the fans who have become that 7th member of our little 6-member Minnesota cover band.