It's Neisen's Sports Bar & Grill in Savage, Minnesota. It's 7pm and all the tables are already full. We haven't even started soundcheck yet. That adds a bit of anticipatory "excitement" for the band. We know it's going to be a fun night. It's always fun when people make the time to come early and get their spots. The remaining questions are more around the feel of the crowd. Are they in a dancing mood? Are they more in a watching mood? After all, this is the first clear day after the snowstorm / blizzard warning week. We got them there. That's our first job. Our next job is to entertain them, and to make sure they stay and support the venue that supports us!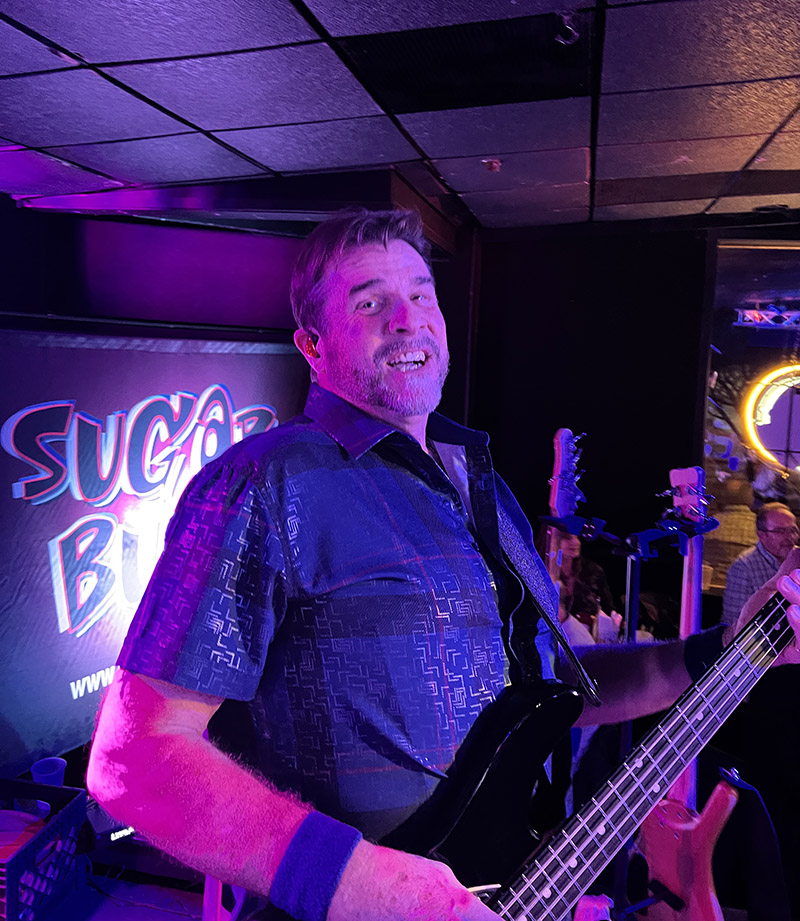 We start the evening with "walk this way" by Aerosmith. It was a good choice, and soon the dancers are out shaking off the most recent weather "offerings". Set one goes off without a hitch. We mingle, take selfies, meet new people, and hug old friends and followers.
Now set 2 has the bulk of the crowd going. We're on fire. We suffer through a couple wireless guitar issues (the guys needed a quick conversion to corded connection) but no one seems to mind the short delay. They raise a glass in cheers and one guy even raises another up "dirty dancing" style and we all get a laugh. We throw out Happy Birthday cheers to "Colleen" but then more people run to us to say their friends are celebrating their birthday's with us as well. NOW we feel special. They can celebrate their special day ANYWHERE doing ANYTHING, but they choose our Minnesota cover band.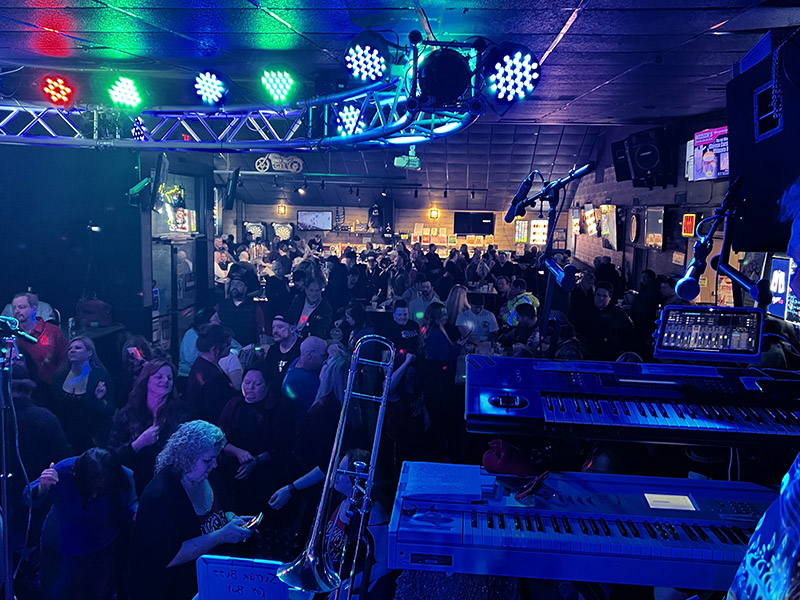 Set 3 arrives, and the hearty are still dancing. To our surprise, even though we had reached our slated stop time, the house says we can do 2 more songs. That's the mark of a happy venue. We gladly oblige with a double encore.
At the end of the night, we received a couple of pizzas from the grateful club owner who appreciated the packed house. What could be better than a wonderful venue, a post- apocalyptic Minnesota snowstorm-style party, and two-song encore? We felt grateful to be doing what we love, performing for an enthusiastic crowd, and being part of an awesome team. It's nights like these that remind us why we do what we do!