Playing a venue for the first time is always nerve-racking. There are expectations to get your followers there and unknowns of how management, stage, and sound operate. Will the regulars be welcoming? The Dog House Bar & Grill was built for live music, so the expectations were high.
For a debut we arrive extra early. We make certain we are sound checked with plenty of time for our sound person to feel confident that he's got us dialed in. Rick was precise in every aspect and made us feel at ease. The stage was plenty big enough for prowling, but of course, we want to be close to the action, so Dale, Henry and Mark get on the dance floor amongst the crowd with guitars (and yes, trombone) in hand.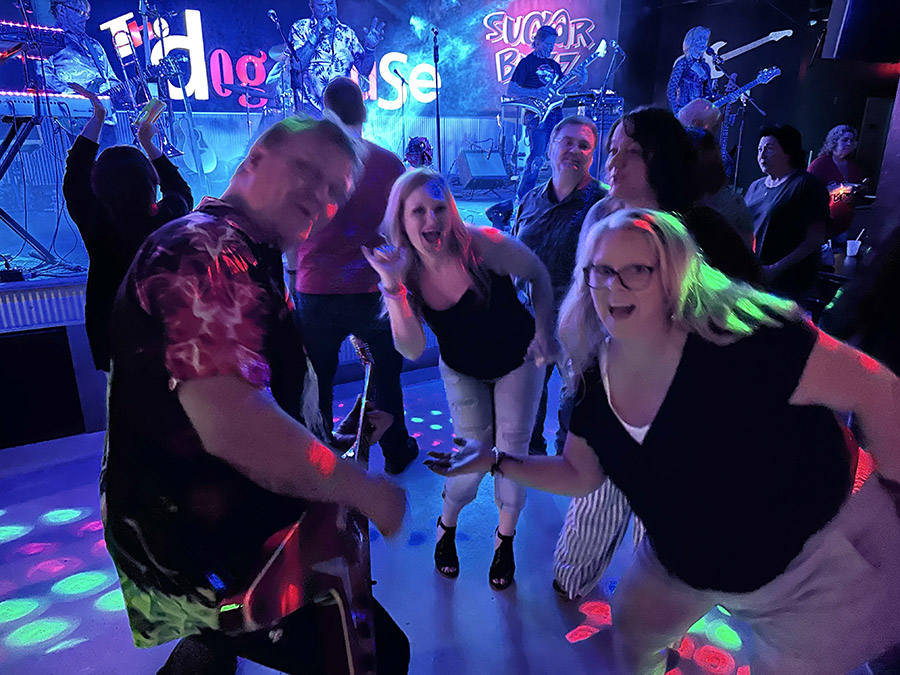 Sugar Buzz swag speckles the dance floor: a shirt here, a couple hats there, and yes, branded oven mitts are raised high. Tim dons both a shirt and oven mitt as he walks a drink over to Beth. Proper, indeed!
The room and lights are professional quality. They know how to make a Minnesota cover band feel like rockstars. We raise our glasses and Beth pumps up the "RED DRAGON" drink which remarkably tastes like Kool-Aid, and the party rolls on.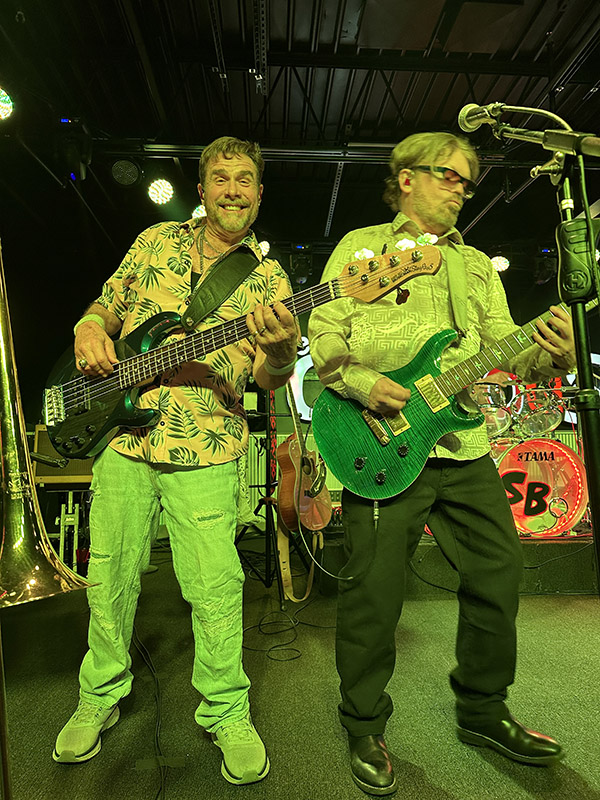 We make certain to visit every table to thank the patrons and friends who joined us. Gratitude doesn't even begin to describe the feeling of having every table full, and people who are ready to dance and party.
Management is pleased. We are already discussing the next show there. The debut is a success (whew)!